Pre-Order for K-Advent Calendar 2023 is now open!
Countdown to Pre-order

K-Advent Calendar 2023!

Stay May Crate One-Time Purchase
Wow! Just wow! This Stay May Crate will delight you with not one but 2 shirts- first one with Stray Kids Go Print and the other in super adorable SKZOO print. On top of that, your crate will include a Stray Kids themed notebook, lanyard, transparent fan, a double layer tumbler, photocard and Stay bracelets!
First, pick a variant.
The European languages are members of the same family.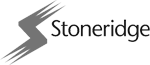 He lay on his armour-like back, and if he lifted his head a little he could see his brown belly, slightly domed and divided
 by arches into stiff sections the bedding was hardly seemed to slide off any moment.
Address: 4889 Hilltop DriveGuymon Texas 73942
Phone: (+1) 615-718-7142
Tax: (+1) 541-524-7117
Copyrights © All Rights Reserved By GlamFitFun