Pre-Order for K-Advent Calendar 2023 is now open!
Countdown to Pre-order

K-Advent Calendar 2023!

Stay Crate Subscription (March Crate as first box)
Amazing Stay Crate! March crate offers a set of matching Stray Kids hoodie & pants to complete your OOTD, a lot of stickers, 2 Stray Kids mini photobook including a Season's Greeting 2021 photo compilation, a 30 set photocard and a mini photocard binder to boost! Truly a must-have Stay Crate!
The European languages are members of the same family.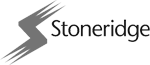 He lay on his armour-like back, and if he lifted his head a little he could see his brown belly, slightly domed and divided
 by arches into stiff sections the bedding was hardly seemed to slide off any moment.
Address: 4889 Hilltop DriveGuymon Texas 73942
Phone: (+1) 615-718-7142
Tax: (+1) 541-524-7117
Copyrights © All Rights Reserved By GlamFitFun