Pre-Order for K-Advent Calendar 2023 is now open!
Countdown to Pre-order

K-Advent Calendar 2023!

Personalized Korean Name Necklace
We turn your names into Hangul Version! Customize your own Korean Name Necklace now! Perfect gift for yourself and for your loved ones.
Material: Stainless Steel
Production Time is 6-10 days
Gift box included
US Delivery: 2-3 Weeks
International Delivery: 3-4 Weeks
The European languages are members of the same family.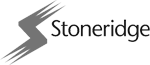 He lay on his armour-like back, and if he lifted his head a little he could see his brown belly, slightly domed and divided
 by arches into stiff sections the bedding was hardly seemed to slide off any moment.
Address: 4889 Hilltop DriveGuymon Texas 73942
Phone: (+1) 615-718-7142
Tax: (+1) 541-524-7117
Copyrights © All Rights Reserved By GlamFitFun