Pre-Order for K-Advent Calendar 2023 is now open!
Countdown to Pre-order

K-Advent Calendar 2023!

My Happy Crate Subscription
A crate to look forward to!
My Happy Crate Subscription Box features K-POP, K-Beauty and K-Snack goodies delivered to you every 2 months, starting January 2021. We curate the best merch and goodies based on your favorite K-POP groups!
A Happy Crate Subscription means K-Happiness Guaranteed!
Happy Crate Delivery Schedule 2021
January 2021
March 2021
May 2021
July 2021
September 2021
November 2021


The European languages are members of the same family.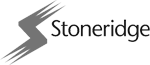 He lay on his armour-like back, and if he lifted his head a little he could see his brown belly, slightly domed and divided
 by arches into stiff sections the bedding was hardly seemed to slide off any moment.
Address: 4889 Hilltop DriveGuymon Texas 73942
Phone: (+1) 615-718-7142
Tax: (+1) 541-524-7117
Copyrights © All Rights Reserved By GlamFitFun