TIME LEFT TO ORDER FOR GUARANTEED
CHRISTMAS DELIVERY!

K-Advent Calendar & My Happy Crate Gift Set - BTS
THE PERFECT GIFT SET FOR EVERY BTS ARMY!
What's included in the set?
The Gift Set includes The Limited Edition K-Advent Calendar 2020 and MyHappyCrate January 2021 Box
Happy Crate's Once-A-Year K-Advent Calendar offers 12 different mystery Christmas gifts based on your chosen KPOP bias group and goodies from South Korea!
MyHappyCrate January 2021 Box. It includes a combination of K-Merch, K-Beauty and K-Snacks
If you buy this Gift Set, K-Advent Calendar will be delivered to you on December 2020 & you will receive your My Happy Crate delivery on January 2021.
First, pick a variant.
The European languages are members of the same family.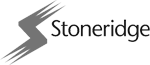 He lay on his armour-like back, and if he lifted his head a little he could see his brown belly, slightly domed and divided
 by arches into stiff sections the bedding was hardly seemed to slide off any moment.
Address: 4889 Hilltop DriveGuymon Texas 73942
Phone: (+1) 615-718-7142
Tax: (+1) 541-524-7117
Copyrights © All Rights Reserved By GlamFitFun