Bangtan21 Crate - One Time Purchase
This is probably the most adorable crate you'll ever receive! If you can't get enough of Tata, Mang, Chimmy, RJ, Koya, Cooky, Shooky, and Van- then this crate is perfect for you! Happy Crate surprises you with Bangtan21 goodies! This crate will bring you joy every time you unbox with exciting new surprises from your favorite characters!
First, pick a variant.
The European languages are members of the same family.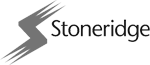 He lay on his armour-like back, and if he lifted his head a little he could see his brown belly, slightly domed and divided
 by arches into stiff sections the bedding was hardly seemed to slide off any moment.
Address: 4889 Hilltop DriveGuymon Texas 73942
Phone: (+1) 615-718-7142
Tax: (+1) 541-524-7117
Copyrights © All Rights Reserved By GlamFitFun