The KPOP group has broken records once again
Stray Kids became the Best-selling K-Pop act by pure albums this year so far.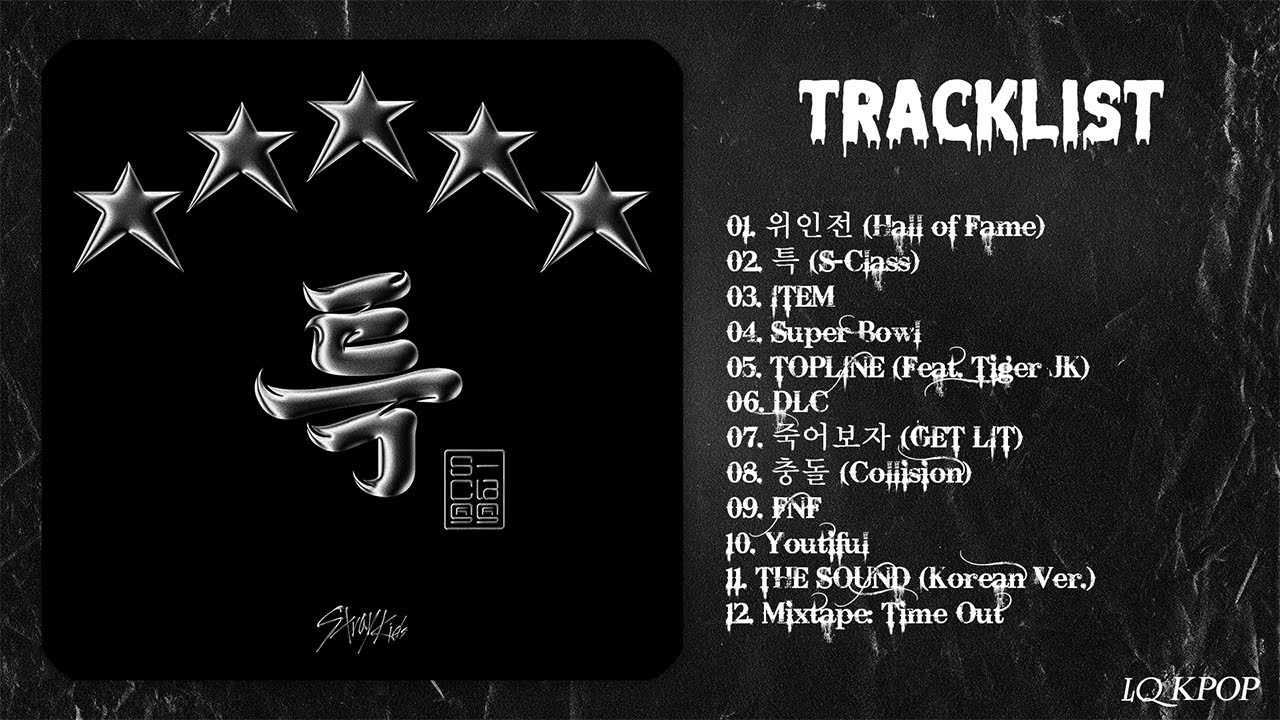 Stray Kids' domination of the music scene knows no bounds, extending their influence from South Korea to the US market. Their exceptional sales performance in the United States has secured their position as the top-selling K-pop act in terms of pure album sales this year, surpassing renowned groups like TXT, TWICE, SEVENTEEN, and ATEEZ. This incredible achievement is a testament to their global appeal and the unwavering devotion of their fans worldwide.
Stray Kids becomes the third most selling K-pop act in the United States.
They are the third group to do so, after BTS and Seventeen.
Stray Kids achieved this feat with their recently released album, 5-STAR.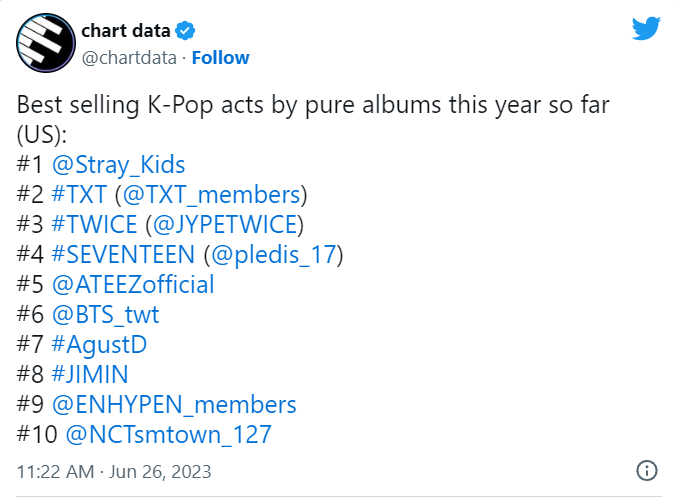 By selling a staggering 281,000 copies of their most recent album, 5-STAR, in the United States in just two weeks, Stray Kids have accomplished an incredible milestone. The fact that the physical jewel cases for the record have not even been distributed yet makes this accomplishment all the more amazing.
On its release day in South Korea, 5-STAR became the third album in music history to sell more than two million copies. Stray Kids joins K-pop juggernauts, BTS and Seventeen, who both achieved this incredible