Yet another solo single by BTS has been added to their repertoire! V, who had previously announced the upcoming release of his debut solo album by the end of the summer, has now unveiled the album's first track, "Love Me Again," along with an accompanying music video on Wednesday, August 9th.
In the music video, there's a sense of intimacy as the focus remains consistently on V's face. Throughout the video, this BTS member graces the stage, serenading the audience with his soothing R&B tune. It's as if he's singing to a special someone in the crowd, someone hidden from our view.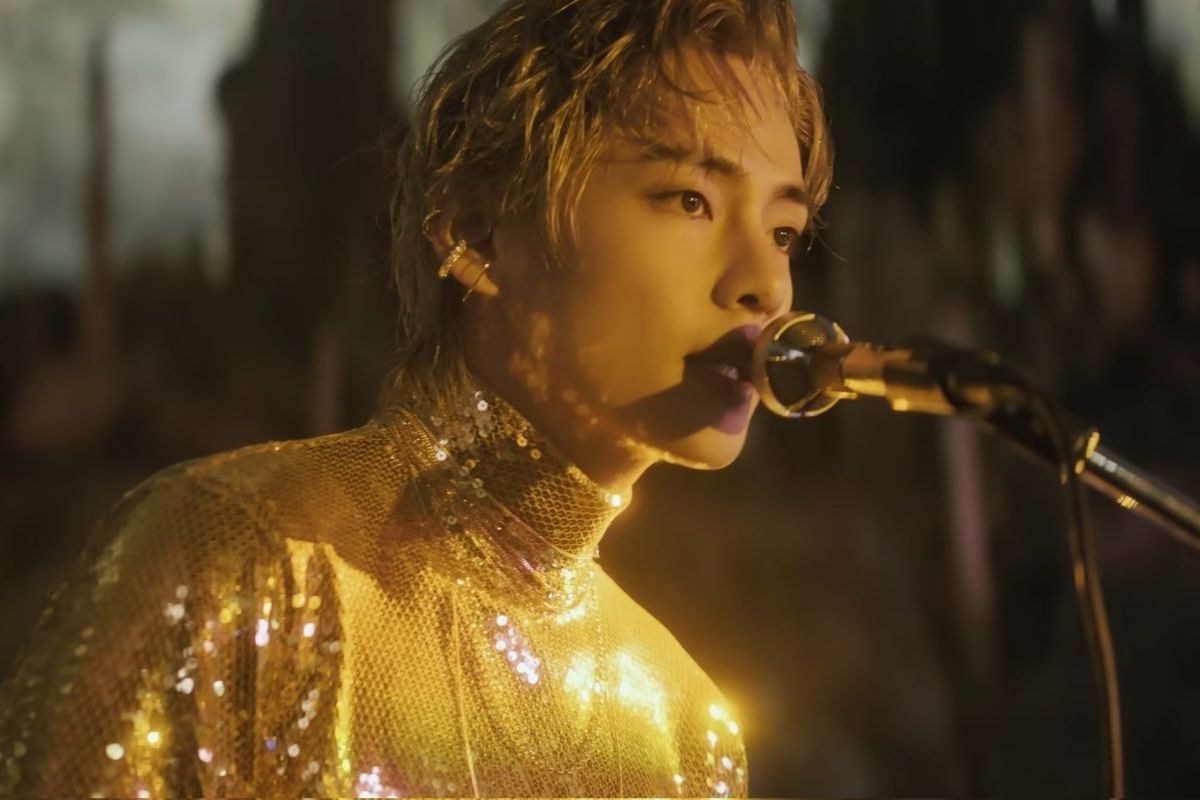 "Love Me Again" marks the initial glimpse that the BTS ARMY has received of V's inaugural solo venture, titled "Layover." On Tuesday, Big Hit Entertainment revealed that the album is scheduled for release on September 8th. The compilation will encompass a total of six compositions: "Rainy Days," "Blue," "Love Me Again," "Slow Dancing," "For Us," and a special bonus track, a piano rendition of "Slow Dancing." Leading the project will be the single "Slow Dancing," which Big Hit characterized as a "1970s romantic soul style track that emanates a relaxed and unrestrained sensation."
V's solo undertakings follow the footsteps of his fellow BTS members. Last month, Jung Kook unveiled "Seven," featuring Latto, a track that ascended to the top spot on the Billboard Hot 100 chart. In April, Suga presented "D-Day," and in March, Jimin released "FACE," which included the Hot 100 chart-topper "Like Crazy."