Countdown to enlistment.
The anticipation is mounting among ARMYs worldwide as the clock ticks closer to an important milestone in the lives of BTS and their fans. Recent reports from K-media sources suggest that the remaining members of the beloved South Korean boy band, BTS, are gearing up to fulfill their mandatory military service before the year 2023 comes to a close. As the world watches and waits, the countdown to enlistment begins, marking a pivotal moment in the group's journey. This news not only stirs a mix of emotions but also highlights the band's unwavering commitment to their country and the responsibilities that come with being citizens.
According to BTS's agency BigHit, the members will be signing up to join the military at the end of 2023. The agency shared the news on its social media handles and wrote, "They will fulfill their scheduled activities, such as Suga's world tour and Jungkook's solo ventures in the first half of the year. Despite being eligible for postponement, Jimin, V and Jungkook decided to prioritize their military service and reunite with fans sooner."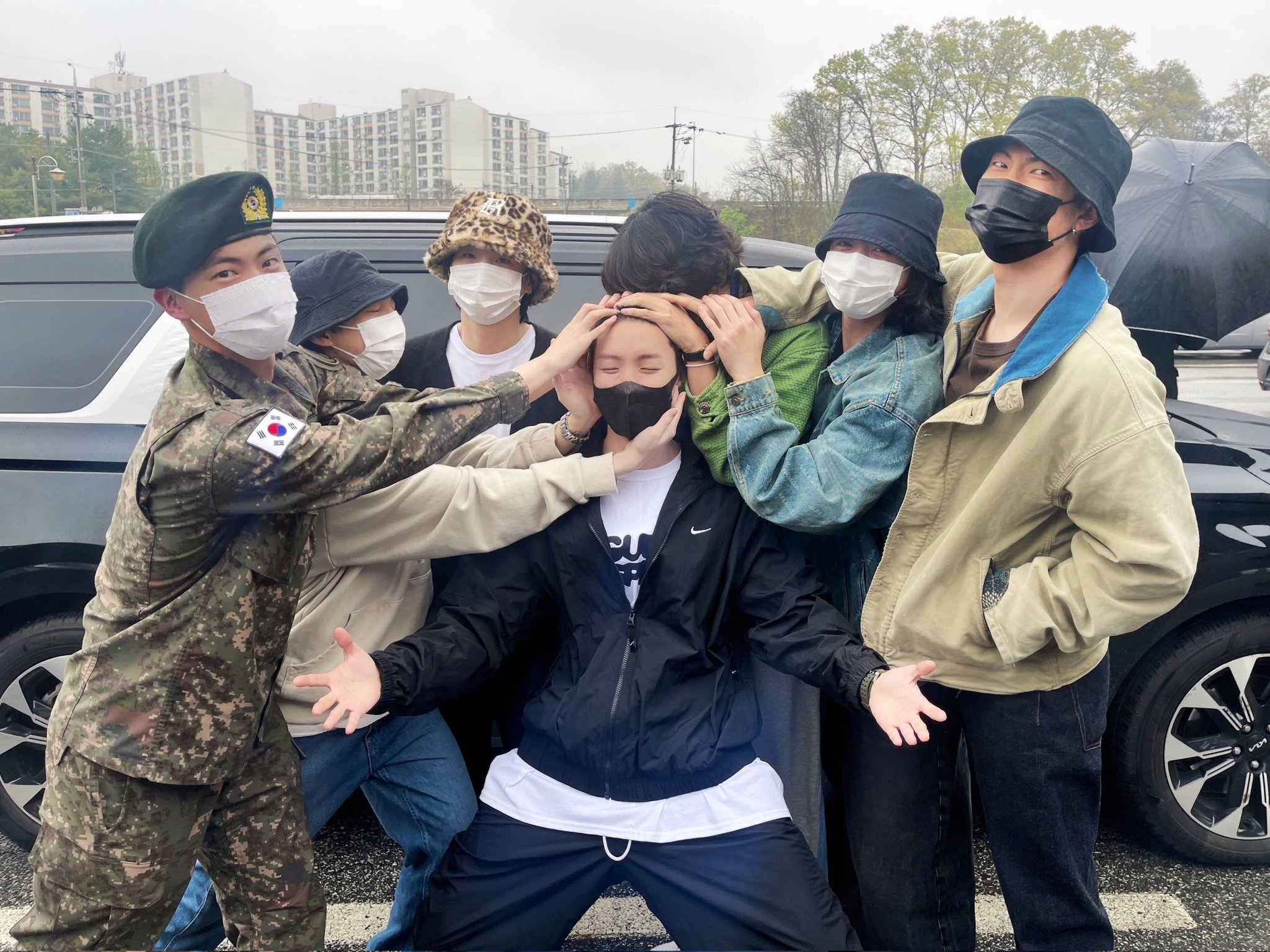 The members will sequentially enlist after completing the remaining schedules such as SUGA's world tour and Jungkook's solo activities that will take place this year. 
V and Jungkook have reportedly chosen to enlist sooner rather than later. This strategic decision is intended to align their discharge dates with the rest of their BTS bandmates. Their aim is to ensure the band can regroup and return to the stage as a full group without a prolonged hiatus.
As per a South Korean law, all men have to enlist in the military and serve a period of 18 months, before they turn 28. For BTS, the government elevated the joining age to 30.